Our country is pink-sand beaches and party boats, the smell of cedar and spice berries, the sound of gombey whistles, kiskadees, and clacks on a Crown and Anchor board. An island vibe unlike anywhere else.

Bermuda is a British Overseas Territory in the North Atlantic Ocean. The closest land outside the territory is in the American state of North Carolina, approximately 1,035 km (643 mi) to the west-northwest.
Bermuda is an archipelago consisting of 181 islands, although the most significant islands are connected by bridges and appear to form one landmass. It has a land area of 54 square kilometres (21 sq mi).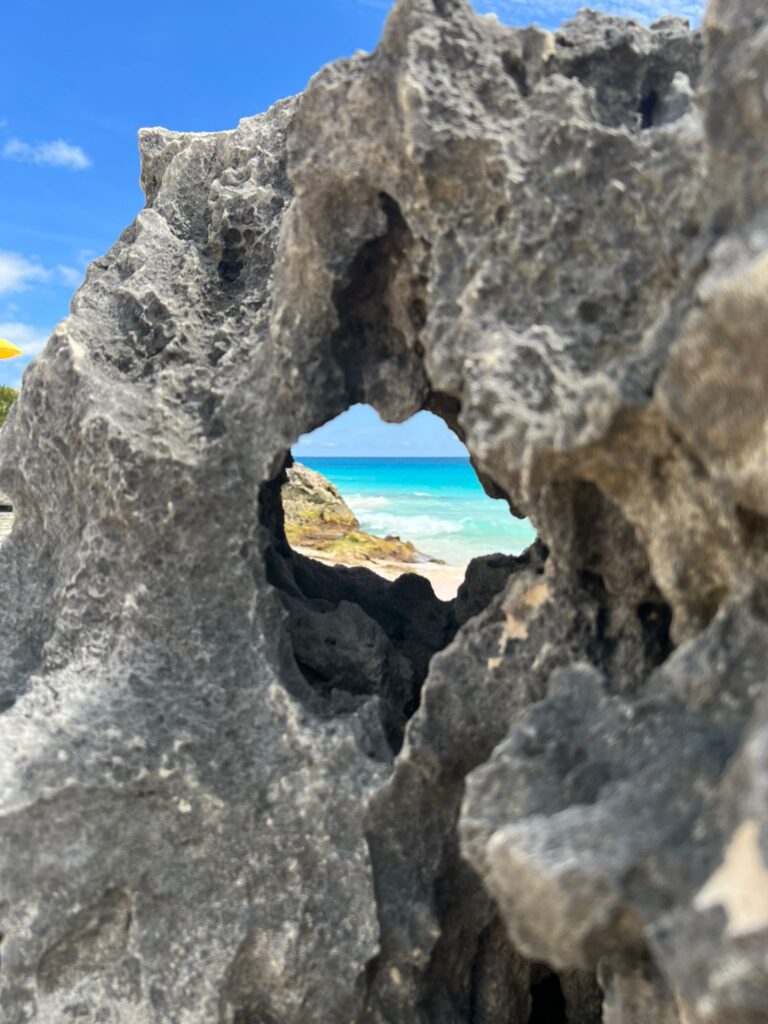 Natural wonders carved by the sea !
Find Yourself Off The Beaten Path LOST YET FOUND!
You've heard of our beautiful beaches. Dive a little deeper to the island's uncharted areas. Here's the side of Bermuda you might not know – but you're going to love uncovering.
ITS ALL ABOUT PINK!
Pink Sand, Pink Houses, Pink Bermuda Shorts and sometimes ……………Pink Champagne !
Expect warm welcomes and big smiles. Natural wonders and exhilarating adventures. We are 21-square-miles of breathtaking beauty, blended cultures, and a hint of mystery